What is the Hokkaido Powder Belt?
Hokkaido Powder Belt
A new snow area where you can experience the best powder snow
The Hokkaido Powder Belt is the collective name for ski areas in Tomamu, Furano, Kamui and Kurodake. Located in the center of Hokkaido, you can enjoy some of the best powder snow in the world. From steep snow-capped mountains to local ski resorts, we have an environment that allows both advanced skiers and backcountry beginners to fully enjoy the winter mountains.
The ski resorts have opened powder areas according to their own safety standards and offer a variety of activities like guided backcountry tours to take in the snowy scene. The resorts' ski areas also offer beginner courses, children's areas, and après-ski content, making it an area full of attractions that can be enjoyed by everyone.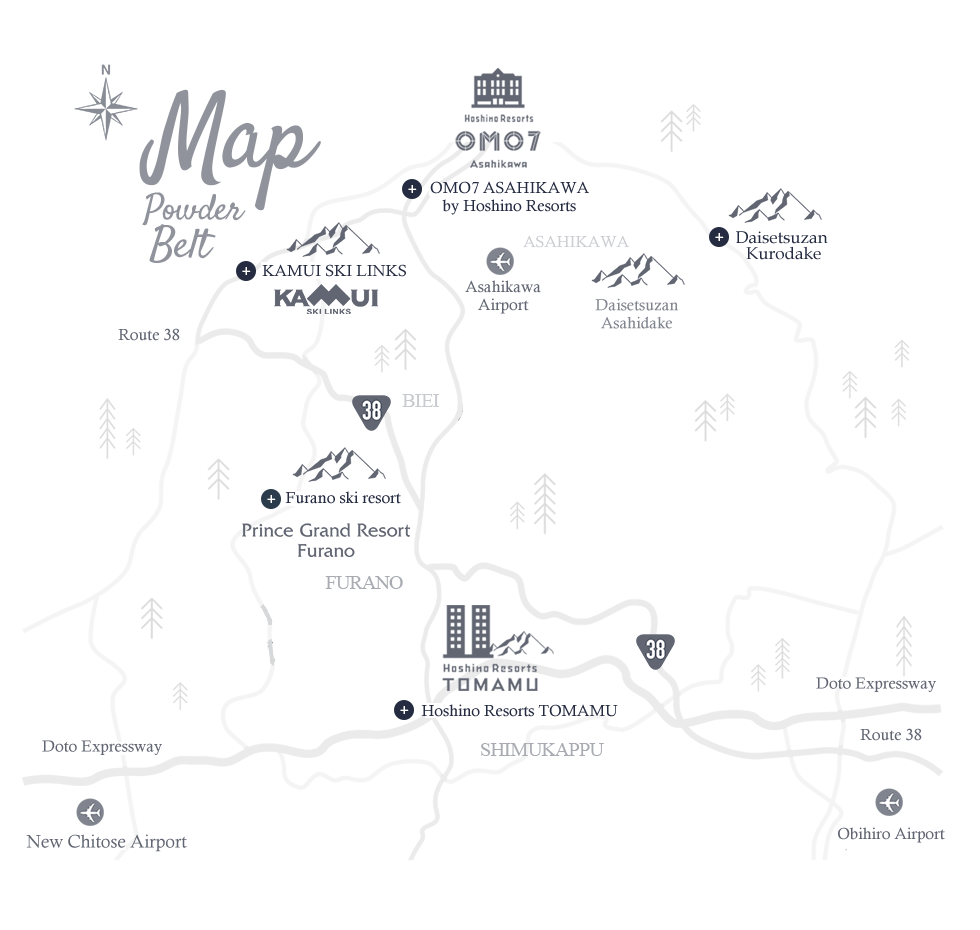 Point
Extraordinary snow quality
Created by our unique climate
The Hokkaido Powder Belt is a ski area that stretches around 200 km from north to south in the center of Hokkaido where you can enjoy powder snow. The Daisetsuzan area, known as the "roof of Hokkaido", has several mountains and ski resorts scattered throughout the region, so you can choose where to go according to the weather conditions, snow quality, wind direction and snow cover. In addition to the low humidity characteristic of the inland climate, temperatures drop to 20-30 degrees below zero for prolonged periods of time, making this one of the best areas in Japan for enjoying powder throughout the season.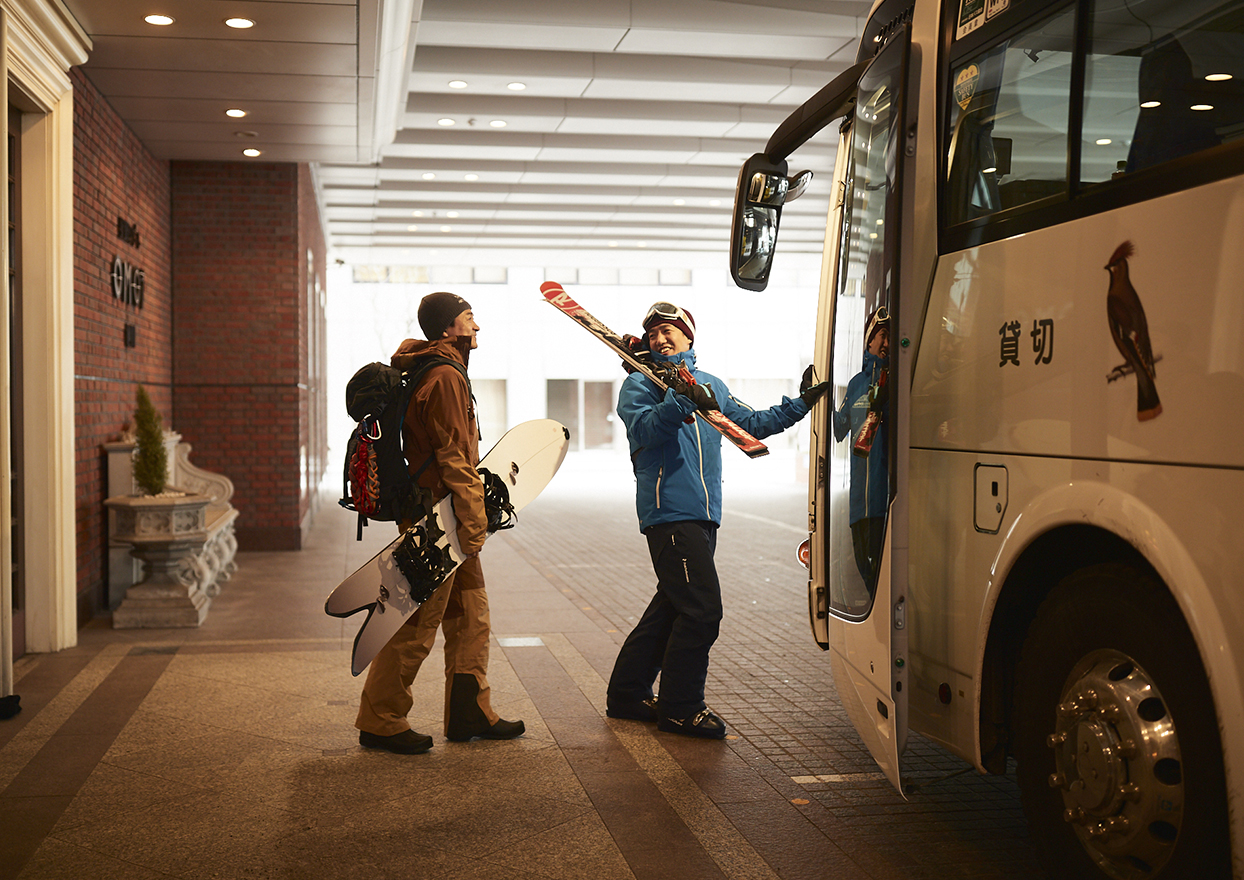 Go skiing whenever you want!
Easy access to the area
The Hokkaido Powder Belt is surrounded by Asahikawa, Obihiro, and New Chitose Airports, making it very accessible. You can choose the airport based on which ski resort you want to visit! You could enter from Asahikawa Airport, enjoy several of the ski resorts, then take a flight from Obihiro Airport or New Chitose Airport. On top of that, the winter weather in Asahikawa is stable, so Asahikawa Airport has a 99% service rate, higher than national standards. You can rest assured that there is little worry about flight schedule changes due to bad weather. The airport has numerous car rental counters and ski buses which allow for smooth travel.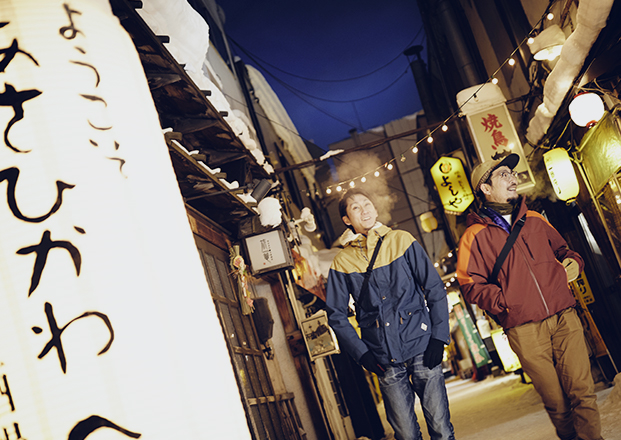 Plenty of après-ski activities, including dining and sightseeing
The Hokkaido Powder Belt offers different après-ski options, including urban skiing areas where you can enjoy skiing and sightseeing in the city, and snow resort areas where you relax and ski while staying at a resort. One attraction of urban skiing is getting to enjoy the many restaurants located near the hotel, so you won't be bored even if you decide on a longer stay. On the other hand, snow resorts offer a wide variety of restaurants, night events, and other attractions for groups and families to enjoy an amazing après-ski experience.
HOKKAIDO POWDER BELT(short ver.)
HOKKAIDO POWDER BELT - POWDER SNOW HOKKAIDO
Ticket
Hokkaido Powder Pass
We offer two types of common lift tickets that can be used at three ski resorts in the Hokkaido Powder Belt : Furano Ski Resort, Hoshino Resorts Tomamu, and Kamui Ski Links. The attractive feature is that you can freely choose the ski resort depending on the weather, snow conditions, and your stay style.
Season Ticket
Applicable Ski Resorts
Furano Ski Resort, Hoshino Resorts TOMAMU, and KAMUI SKI LINKS
Price (tax incl.)
¥68,000 for ages 19 and above, ¥55,000 for ages 18 and below, and ¥55,000 for ages 60 and above.

*Your age as of April 1, 2024.

When to sales
From Friday, August 25, 2023, to Tuesday, September 5, 2023.

*Sales will end upon selling out.

When to use
Valid from the 2023-24 season opening to closure.

*The opening dates vary depending on each ski resort. For more details, please check the respective ski resort's website.

Number of units sold
Limited to 200 units (first-come, first-served)
Sold out
5days Tickets
| | |
| --- | --- |
| Applicable Ski Resorts | Furano Ski Resort, Hoshino Resorts TOMAMU, and KAMUI SKI LINKS |
| Price (tax incl.) | - |
| When to sales | - |
| When to use | - |
| When to purchase | - |
Sales will resume in the winter season.
Please look forward to!